PRODUCT FEATURES
Seamless Pipe Manufacturer to Rocket Your Business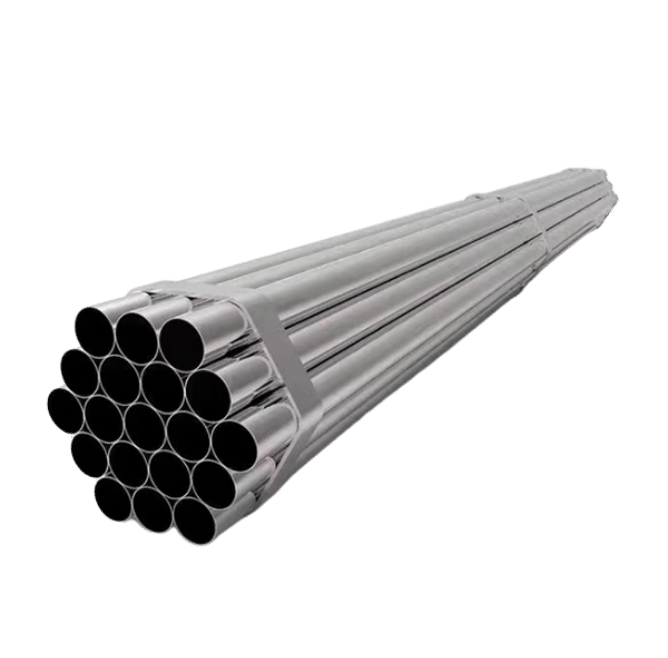 PRODUCTS
Proud to offer a wide variety of steel
If you are looking for something specific that isn't listed on our website yet, just contact us today!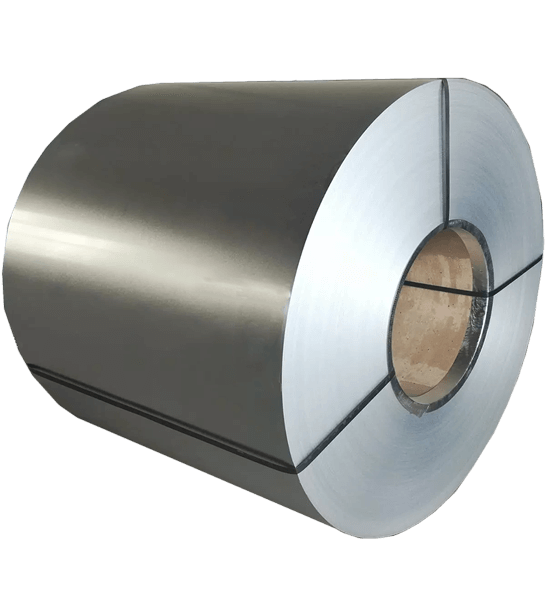 ABOUT US
Who is steelance.com?
steelance.com have seen that today there are also many steel companies in China & internationally. However, their solutions were still stuck a few years ago. In fact, we have been upgraded in recent years, and steelance.com hope our smart and flexible solutions can inject fresh blood into this market.
Who Trust Us





BUYER'S GUIDE
Your Ultimate Guide to Finding Seamless Pipe Manufacturer in China
Choosing the right seamless pipe manufacturer in China can be difficult. With so many options, how can you make sure you're making the best decision for your business?
As a business owner, you know the importance of finding good suppliers. When it comes to seamless pipe manufacturers in China, you want to be sure that you are working with a company that can provide you with high-quality products and services.
In this article, we will discuss some things you should think about when choosing a manufacturer. We will also give you some tips on how to make the process smoother. Whether you are just starting out or have been sourcing from Chinese suppliers for years, read on for some great advice!
1. Overview: What Is a Seamless Pipe?
A seamless pipe is a pipe without a seam or a weld joint. A seamless pipe is thought to be stronger because it can withstand more pressure, however, a welded pipe is actually stronger because the seam holds together under tension.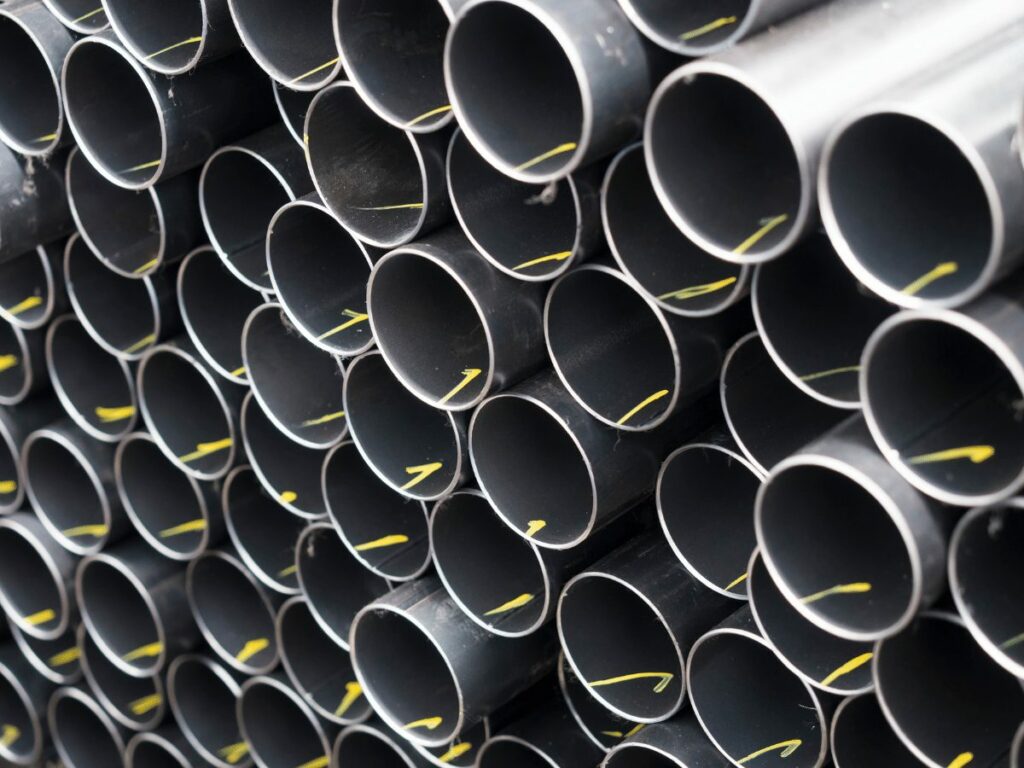 The seamless pipe is also more expensive and is often used in high-pressure applications such as oil and gas exploration. It can also be found in refrigeration plants, power plants, and food processing plants where sanitation is of the utmost importance.
A seamless pipe is manufactured by passing the steel through a process called "piercing" where the metal is heated to over 2500 degrees Fahrenheit and then passed through dies that gradually reduce the size of the opening.
As the opening gets smaller, the walls of the steel get thicker until the desired thickness is achieved. The seamless carbon steel pipe is then cooled and straightened before being cut to length and shipped off to the seamless pipe manufacturer's customer.
Here's a video on how it's made:
2. The Evolution of the Seamless Pipe Industry in China
The seamless pipe industry in China has come a long way in recent years. In the past, most seamless pipes were manufactured by state-owned enterprises. However, since the late 1990s, there has been a shift towards private ownership. This has led to a more competitive market and a higher level of quality control.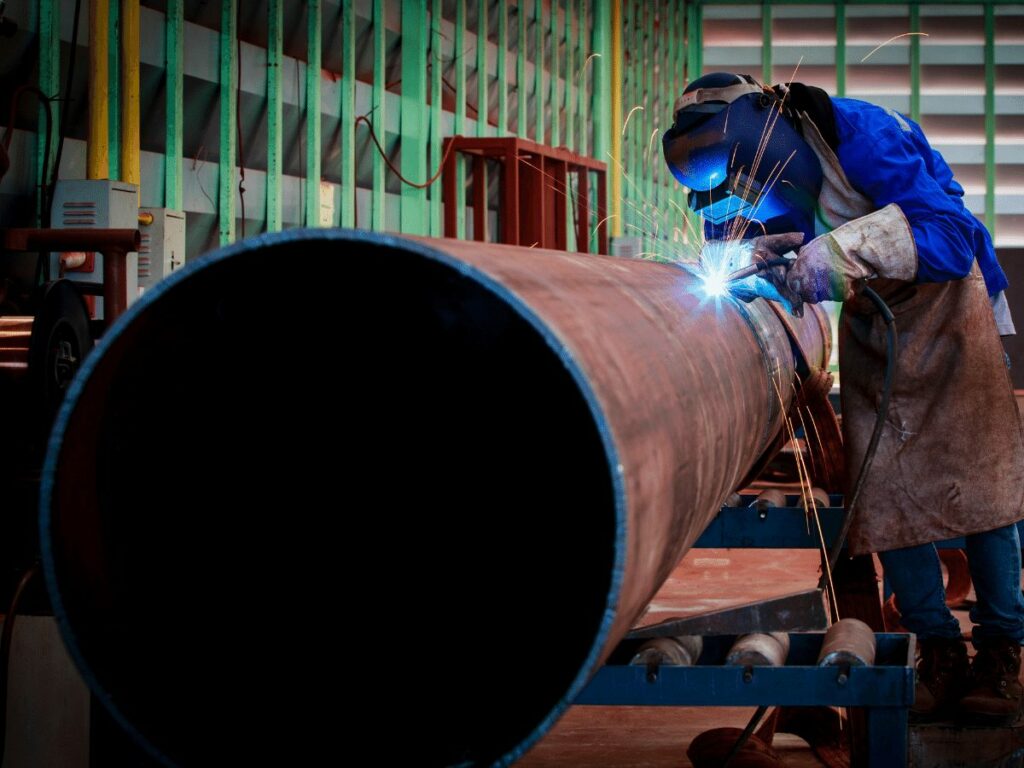 Today, China is one of the leading manufacturers of seamless pipes in the world. The majority of seamless pipe manufacturers in China are located in the Pearl River Delta region. This area is known for its high-quality steel production and engineering capability.
As a result, it is no surprise that the seamless pipe industry in China has been able to thrive in recent years.
3. The Different Types of Seamless Pipes and Their Cost
The 3 main types of seamless pipes are carbon steel, stainless steel, and alloy steel. The cost of seamless pipes varies depending on the type of material and the size of the pipe.
Carbon Steel
Carbon steel is the most common type of metal used in manufacturing pipes. It is strong and relatively inexpensive, making it a good choice for most applications. The main drawback of carbon steel is that it is susceptible to corrosion. The average cost of a carbon steel seamless pipe is $0.50-$1 per foot.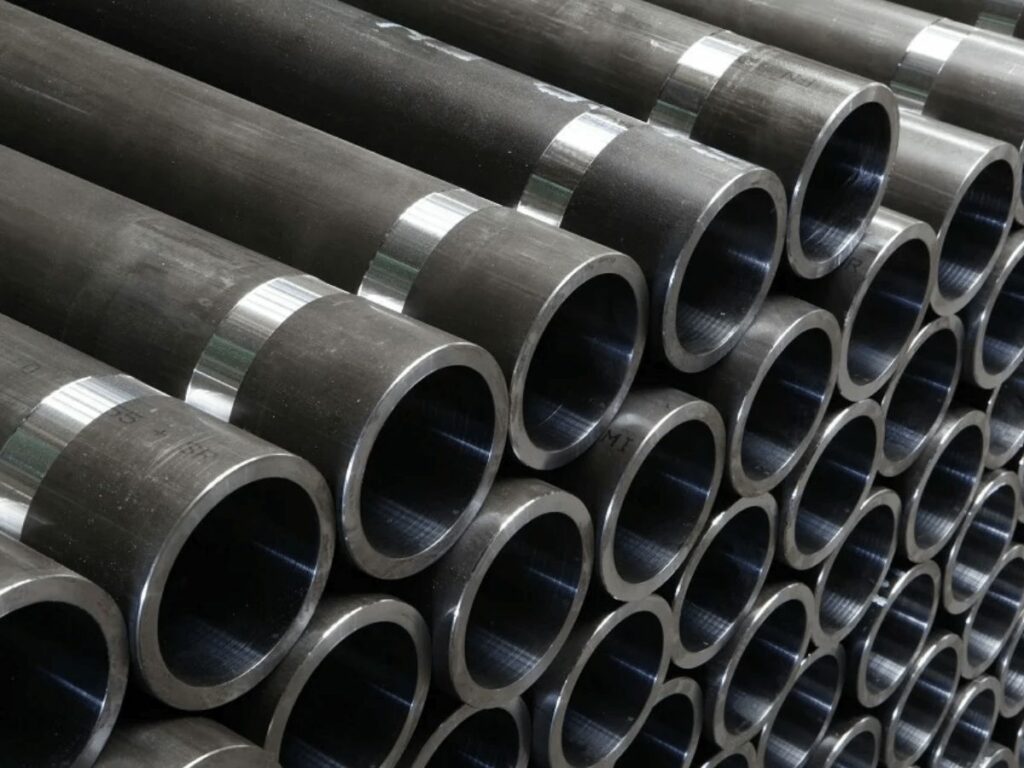 Stainless Steel
Stainless steel is a type of steel that does not corrode easily. It is more expensive than carbon steel, but it is also more durable. The average cost of a stainless steel seamless pipe is $2-$3 per foot.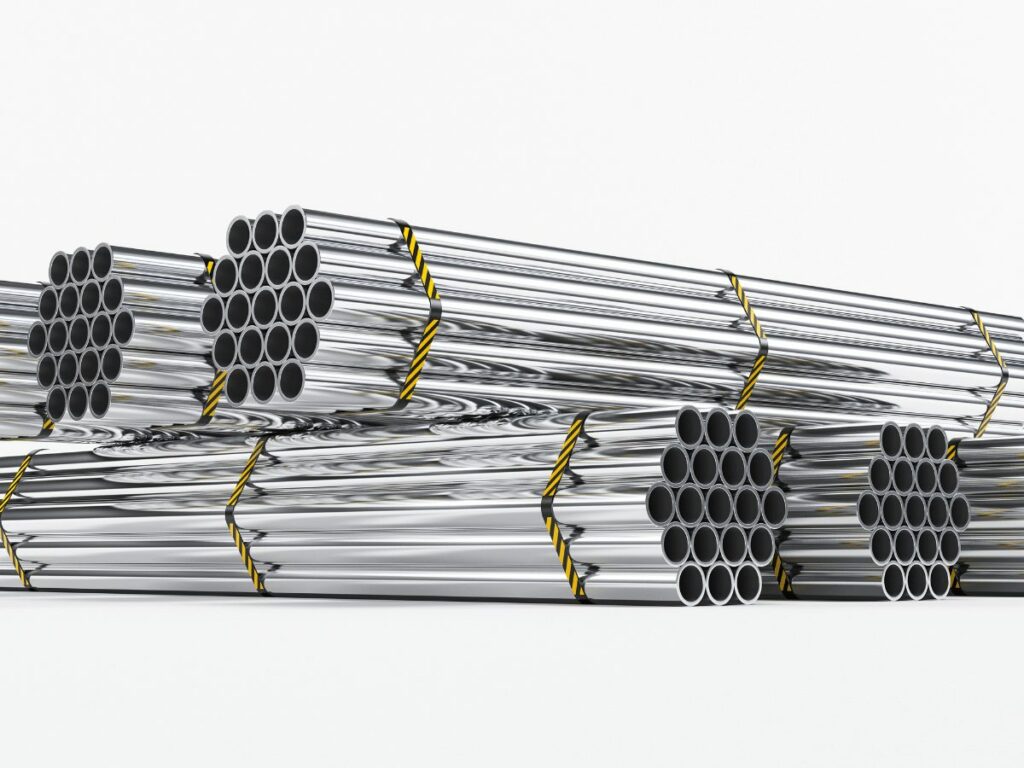 Alloy Steel
Alloy steel is a type of steel that is alloyed with other materials to improve its strength and durability. The most common type of alloy steel used in manufacturing pipes is Chromoly steel, which contains chromium and molybdenum. The average cost of an alloy steel seamless pipe is $3-$4 per foot.
It is also important to consider the wall thickness of the pipe when determining the cost. The thicker the wall, the more expensive the pipe will be. To get the exact price, it is best to consult with a pipe manufacturer or supplier.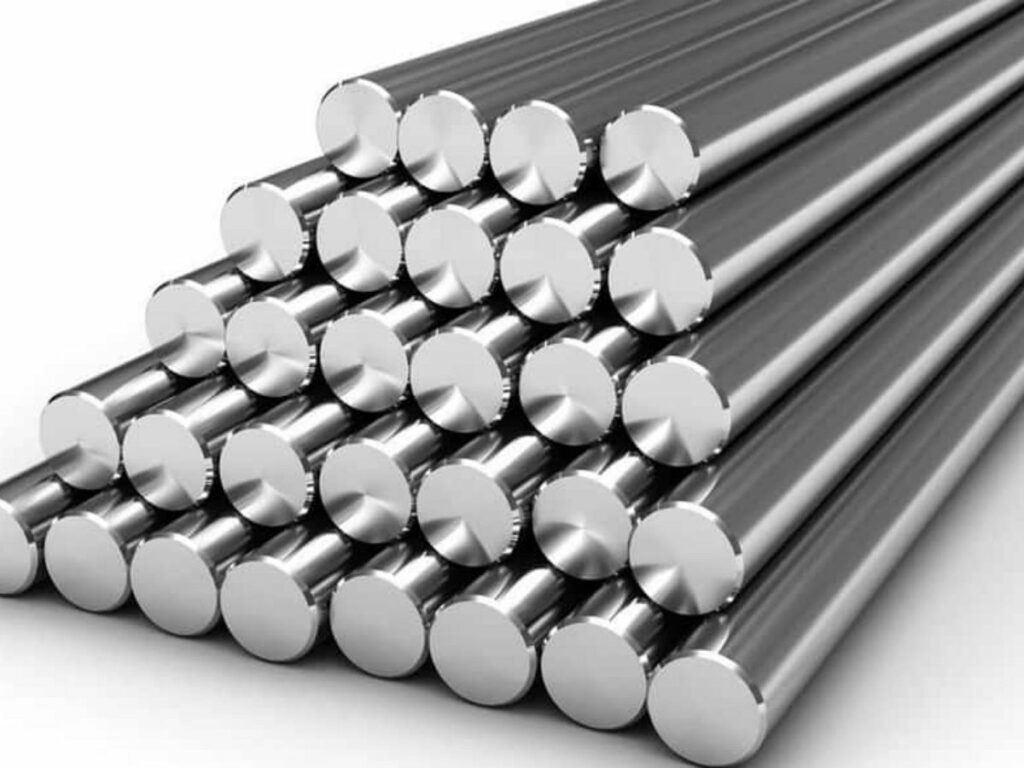 4. Seamless Pipe: Importing From China vs. Other Countries
When it comes to sourcing seamless pipes, there are a few options available to manufacturers. One of the most popular choices is importing from China.
However, there are also carbon seamless pipe manufacturers located in other countries, such as the United States and Canada. So, what are the pros and cons of importing from China vs. other countries?
| Pros | Cons |
| --- | --- |
| Cost: Seamless pipe is typically less expensive when sourced from China. This is due to the fact that labor and production costs are lower in China. | Language barriers: There may be communication difficulties when working with Chinese manufacturers due to language barriers. It is important to have a clear understanding of what you want before starting negotiations. |
| Availability: There is a large number of galvanized seamless steel pipe manufacturers located in China. This gives buyers more options to choose from and increases the chances of finding a supplier that meets their specific needs. | Distance: China is located farther away from most buyers, which can increase shipping costs and lead times. |
| Lead times: Seamless pipe manufacturers in China generally have shorter lead times than those located in other countries. This is due to the fact that China has a well-developed infrastructure and manufacturing process. | Quality control: There is always the possibility that products sourced from China are not up to the same quality standards as those sourced from other countries. This is why it is important to do your research and choose a reputable supplier. |
When deciding whether or not to import stainless steel seamless pipes from China, buyers must weigh the pros and cons carefully. Although there are some risks involved, sourcing from China can be a great way to save money and time.
5. 7 Easy Steps to Import Seamless Pipe From Chinese Manufacturer
If you are planning to import seamless pipes from Chinese manufacturers, there are some steps that you need to follow in order to make the process smooth and easy. Here is a step by step guide on how to import seamless pipes from China:
Step #1 Do Your Research
The first step is to research the Chinese market and find reliable and high-quality manufacturers. You can check online forums and websites that specialize in Chinese manufacturing to get first-hand information from other importers.
Step #2 Get in Touch with the Manufacturer
Now that you have a few suppliers in mind, it is time to get in touch with them and discuss your requirements. Make sure to ask for quotes from different manufacturers so that you can compare prices and choose the most competitive one.
Step #3 Negotiate the Price
After you have received the quotes, it is time to negotiate with the manufacturer to get the best possible price. This is where your research about the Chinese market will come in handy as you will be able to quote a price that is competitive with other companies.
Step #4 Place the Order
Once you have negotiated the price, it is time to place the order with the manufacturer. Make sure to provide all the required details and specifications so that the manufacturer can deliver the products as per your requirements.
Step #5 Pay the Manufacturer
Once you place your order, you will need to make the payment to the manufacturer. You can use a secure payment method like PayPal or bank transfer to ensure that the transaction is safe and secure.
Step #6 Customs Clearance
After the pipes have been shipped from China, they will need to go through customs clearance in your country. Make sure to provide all the required documents to the customs authorities so that the process is smooth and hassle-free.
Step #7 Delivery of the Pipes
Once the pipes have cleared customs, they will be delivered to your factory. You can then start the manufacturing process and produce high-quality products for your customers.
The above is a step-by-step guide on how to import seamless pipes from China. By following these steps, you can ensure a smooth and hassle-free process. So, what are you waiting for? Start importing today!
6. How to Negotiate With a Chinese Seamless Pipe Manufacturer?
It's critical to have a positive relationship with your Chinese seamless pipes manufacturers if you want your supply chain to go off without a hitch. Here are some pointers for interacting with them:
Establish Trust
It's critical to build a good working relationship with your Chinese seamless tubes manufacturers. Being honest and upfront about your requirements and expectations is one approach to do so.
Make sure you're clear on what you want and what the manufacturer can offer before beginning a project. This will help avoid any future misunderstandings. Keep in mind that communication is key when working with a Chinese manufacturer.
Be Respectful
It is important to remember that Chinese culture is different from Western culture. Be respectful of their customs and traditions. This will help to build trust and understanding between you and the supplier.
Communicate Clearly
It's critical to talk plainly with your Chinese seamless tube manufacturer. Make sure you're on the same page when it comes to what you want and what the manufacturer can supply. This will help prevent any future misunderstandings.
Be Flexible
It's critical to be specific about your requirements, yet it's also crucial to be adaptable. Manufacturers in China may have diverse approaches to performing tasks, so it's wise to be open-minded. This will aid in the development of trust and comprehension between you and the provider.
Be Patient
Building a good relationship with your Chinese seamless pipe manufacturer takes time. Don't expect everything to happen overnight. Be patient and allow the relationship to develop over time.
If you want to negotiate effectively with a Chinese seamless pipe manufacturer, make sure that you build trust and understanding between the two of you. This will create a successful business relationship that benefits both parties.
7. 5 Things to Consider When Looking for a Seamless Pipe Manufacturer
Keep the following things in mind when you're looking for a Chinese seamless pipe maker:
#1 Price
Naturally, price is a major factor in every purchase. However, make sure you're comparing comparable products; some manufacturers may provide low quotes but their quality may not be up to snuff.
#2 Quality
Check the quality of the seamless pipes that the manufacturer offers. Make sure they have good quality by checking for ISO or other quality certifications. Ask for samples before making your decision.
#3 Delivery Times
Make sure you know how long it will take for the supplier to deliver the pipes you need. You don't want to be waiting for your pipes while your construction project is on hold.
#4 Minimum Order Quantity
Some manufacturers may require you to make a certain purchase quantity in order to do business with them. Make sure you find out what this quantity is before making your decision.
#5 Warranty
Find out if the supplier offers a warranty on their products. If something goes wrong, you'll be covered.
When choosing a Chinese seamless pipe manufacturer, keep these things in mind: the quality of their products, their customer service, and how easy it is to work with them. By considering these factors, you'll be able to find a good manufacturer that will meet your needs.
8. The Bottom Line: Why Choose Steelance As Your Seamless Pipe Manufacturer?
If you need a manufacturer of seamless pipes, Steelance is the obvious choice!
There are many reasons why you should choose Steelance as your manufacturer for seamless pipes. Some of these reasons include:
We have a team of engineers who can help you choose the right seamless pipe for your needs.
We use the latest technology and equipment to make our products. This means that you can be sure that you're getting the best quality possible.
We maintain a rigorous quality control procedure to guarantee that all of our items meet the highest requirements.
We strive to offer exceptional customer service, and we're available at all times to answer any questions you may have.
We provide competitive rates without sacrificing quality.
Look no farther than Steelance if you're searching for a seamless pipe manufacturer that can give you with the greatest goods and services possible.
9. Conclusion
China's seamless pipe manufacturing industry is competitive and ever-changing. It's critical to collaborate with a supplier that can offer you high-quality goods and services in order to stay ahead of the competition.
We take pride in our ability to deliver seamless pipe products that match or exceed our clients' expectations at Steelance. Get in touch with us right away to learn more about how we can assist you in enhancing your company's operations.
FEATURE BLOGS
READY TO LEARN MORE?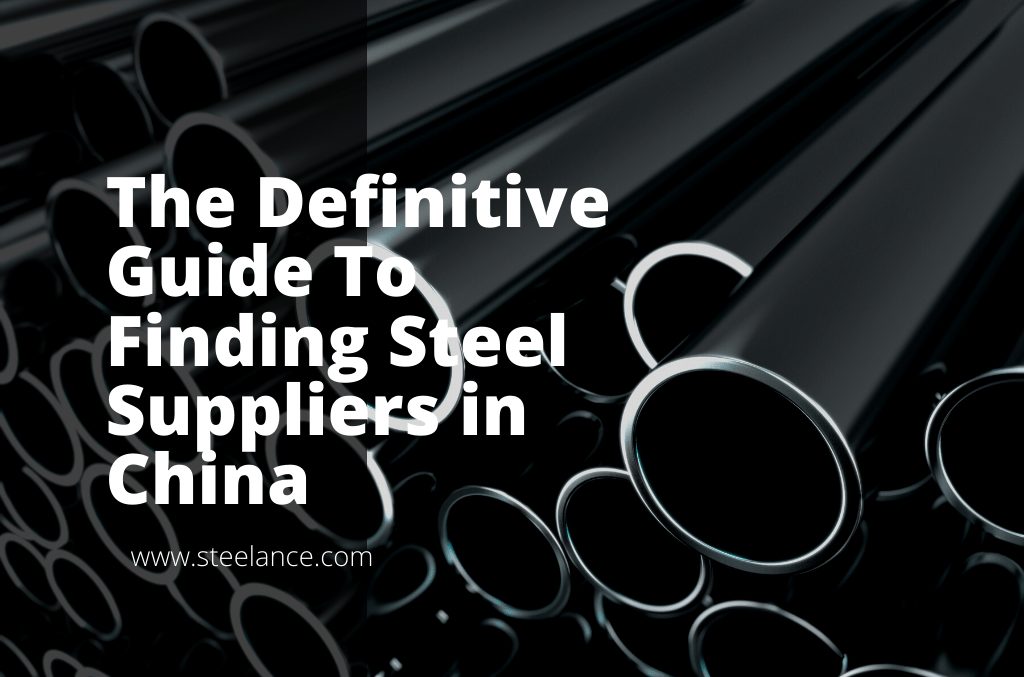 Choosing a steel supplier can be difficult, but with this guide, you'll be able to find the perfect one for your needs.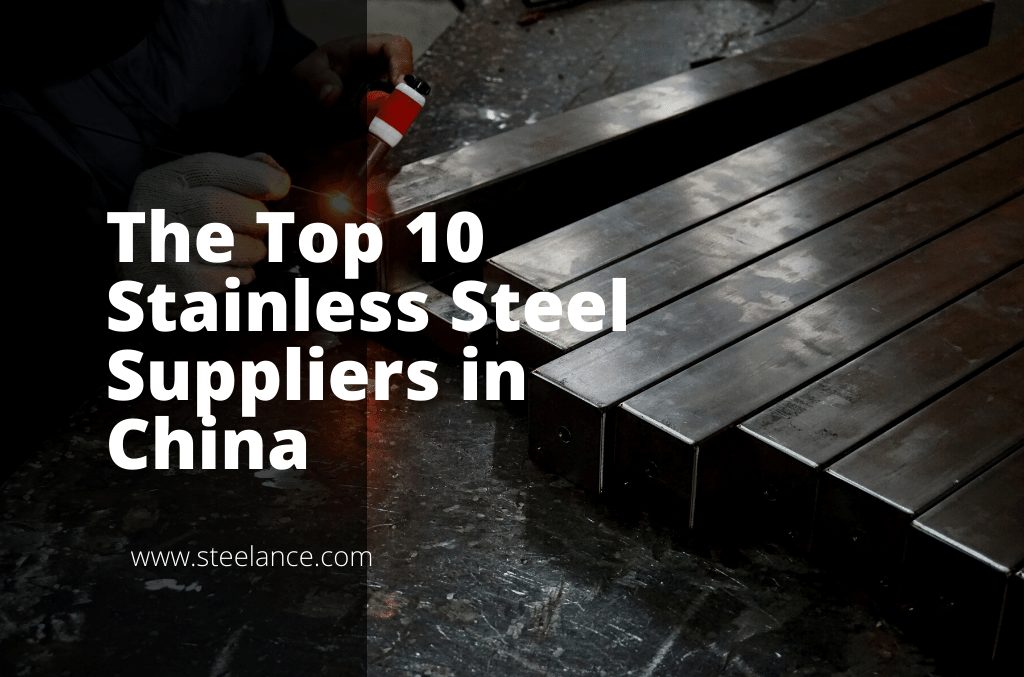 Looking for a quality stainless steel supplier? Look no further than our list of the top 10 suppliers in China!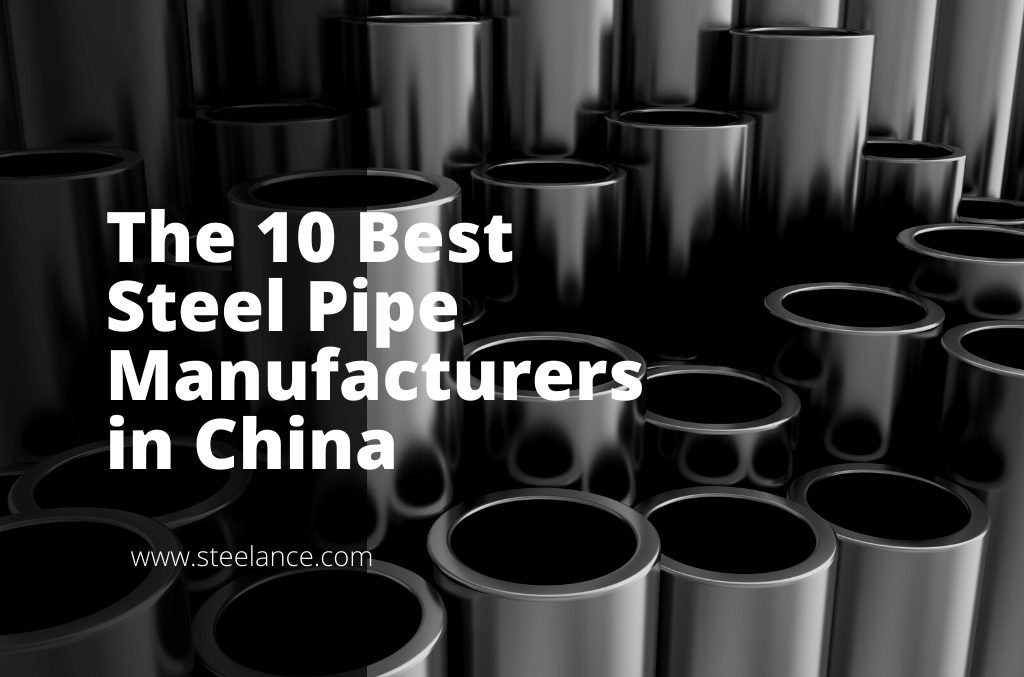 China is the world's largest producer and consumer of steel. In this article, we look at the top ten steel pipe manufacturers in China and how you can work with them to meet your needs.